Hear yourself speak as you've never imagined.
Elite communication coaching
Communication Class for Emerging Leaders
Inside, I'll show you precisely what you need to do to showcase your skills as an emerging leader even if you've not been given a chance at a management position.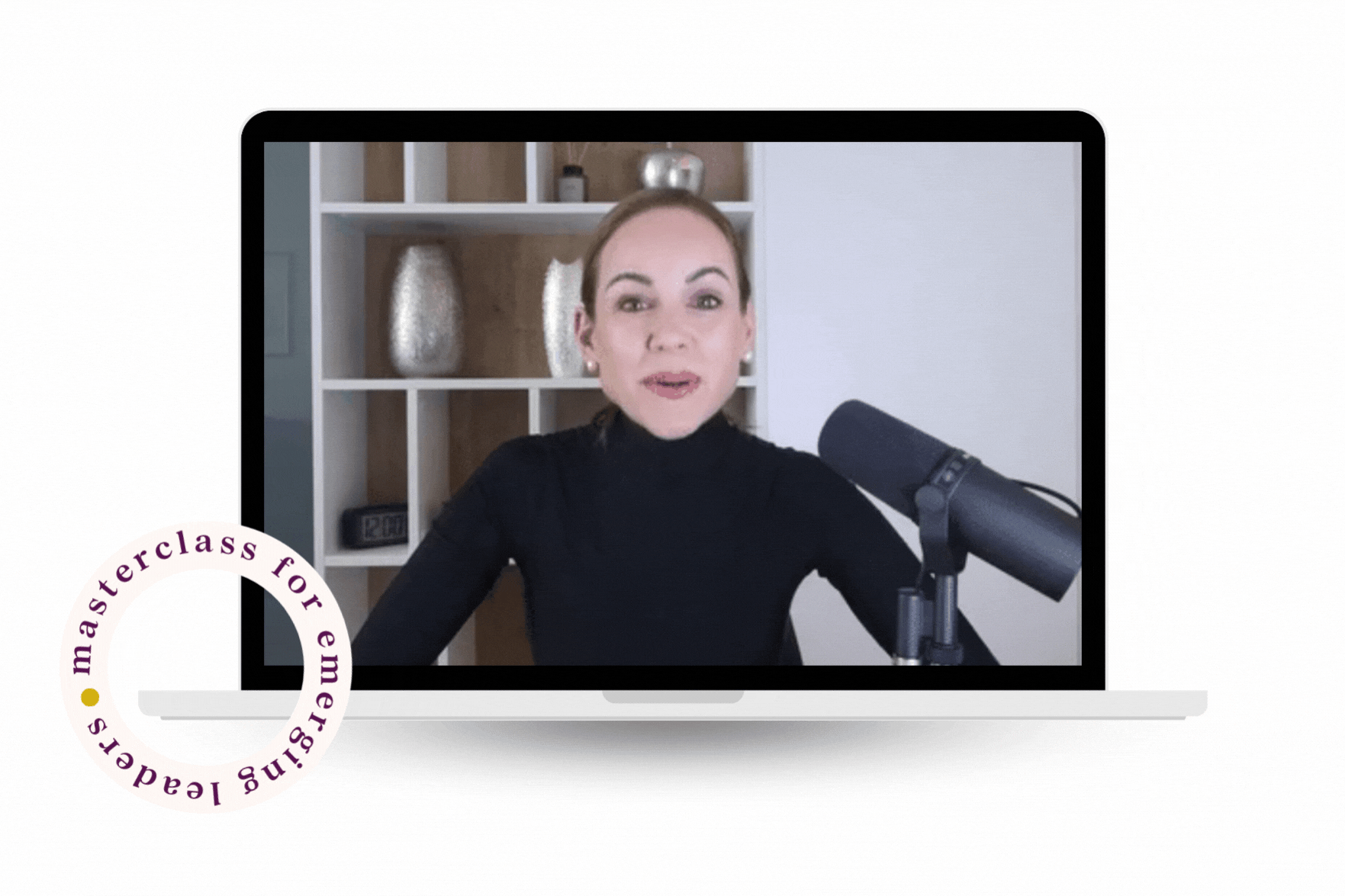 How to Look, Sound & Feel Confident at work
Discover the hidden tricks that no one is talking about which fast-track speaking confidence,  executive presence and professional communication skills. All attendees will receive VIP info about my elite communication coaching program.
Professional Communication Performance Consultant for Executives + Emerging Leader
Dedicated to advocating for your right to speak up comfortably.
Confident and Charismatic communication increases professional well-being, builds your earning potential and maximises career growth opportunities.
My guess is you found this page because my name came up over coffee or perhaps you stumbled across me on Youtube or through a handy communication blog post. However you got here, know that you're in the right place if you want to take a load off and change your professional communication for the better with accountable and proven methods.
MASTER OF SPEECH PATHOLOGY, MASTER OF MUSIC (OPERA PERFORMANCE), BMUS (PERF), BA(ENG AND PHILOSOPHY), PHD CANDIDATE (OPERA)
Action-based Learning Tutorials
Add some oxygen to your professional communication with an inspiring tutorial on my YouTube Channel
Do you feel like your communication needs to come up for air? Infuse some fresh tricks into your speaking with some short tutorials from my growing channel.
My signature communication coaching services move your speaking story from a fantasy novel to a real-life autobiography full of wins that you want to read about!
Will you be the next person to get even stronger smile lines?
Mimi felt demoralised with feedback from her boss that she lacked executive presence but couldn't work out what her speaking needed to open doors. Mimi took communication coaching sessions with me and hasn't looked back since.
She discovered how to be concise, and refined her voice tone and assertive skills. As a result, Mimi achieved a fantastic outcome for her professional communication. She now presents with increased clarity and confidence. She even spoke successfully in a Bloomberg interview a few months back and has just been promoted to Chief Finance Officer.
Now Mimi is getting paid what she deserves and no longer missing out on promotions. If Mimi could get the result she dreamed of while working a full-time job with massive hours and studying her MBA simultaneously, you can too.